Lunaz converts Rolls-Royce Phantom, Silver Cloud into classic electric vehicles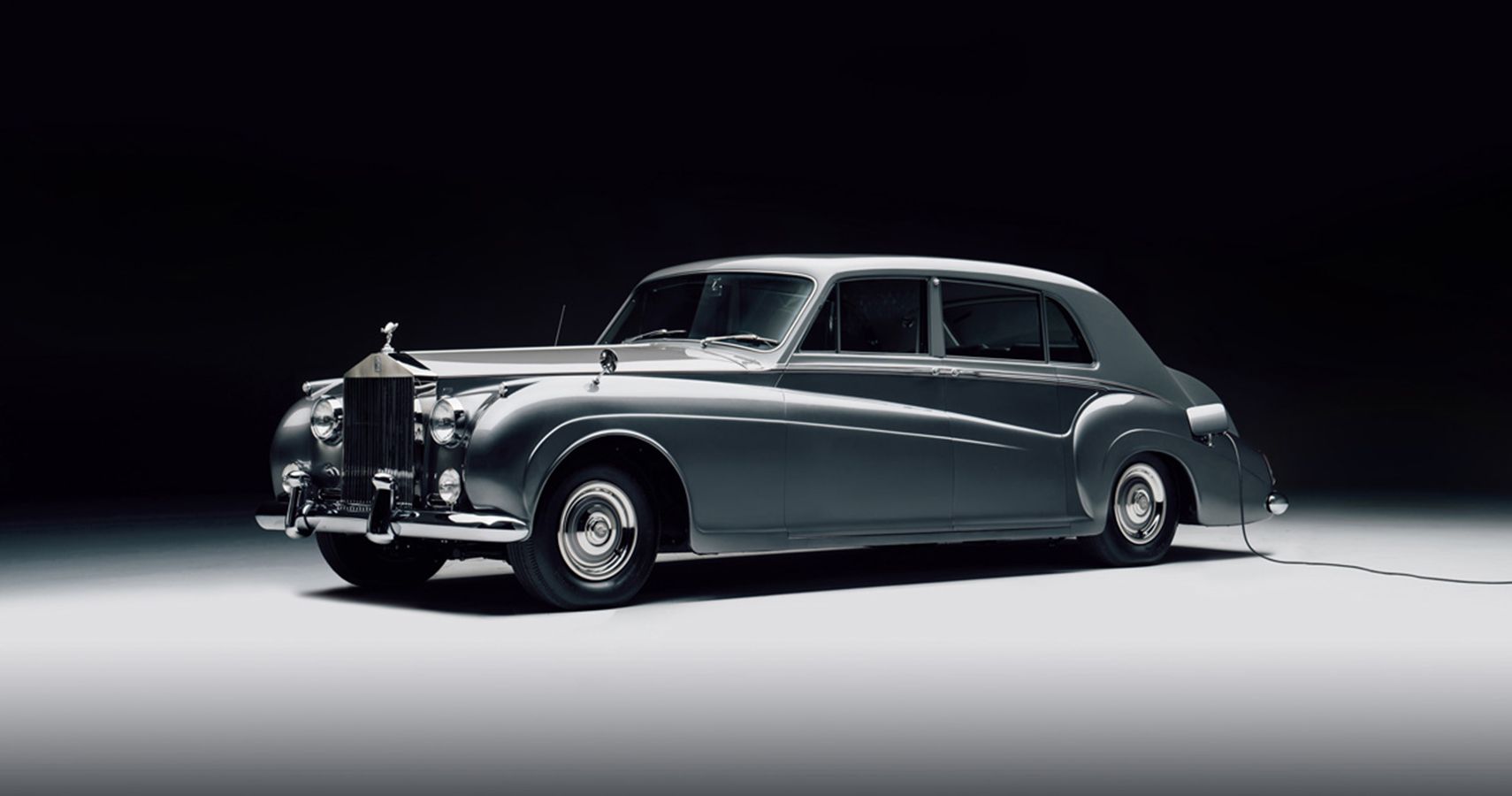 Let's take a look at the 1961 Lunaz Rolls-Royce Phantom and Rolls-Royce Silver Cloud electric vehicles with their exclusive electric technology.
The Rolls-Royce Phantom V and Silver Cloud luxury cars were definitions of opulence in the 1960s. Lunaz offers these classic cars, but without any engine inside – which seemed stranger than the truth behind the Spirit of Ecstasy. But those cars still run, thanks to Lunaz's proprietary electric powertrain. Let's take a look at the 1961 Lunaz Rolls-Royce Phantom and Rolls-Royce Silver Cloud electric vehicles.
1961 Rolls Royce Phantom V
Of course, Rolls-Royce is considering a slow switch to full electric vehicles. But this plan is for future models, not for his classic designs. Fortunately, Lunaz managed to restore and install its electric powertrain in a 1961 Rolls-Royce Phantom V. Lunaz also installed a 120kWh battery offering with an all-electric range of over 300 miles. With that, Lunaz is finally ready to repeat the process on more Phantom V limos.
Lunaz's 1961 Rolls-Royce Phantom V features a Midland Gray upper finish and Cinereous Gray lower paint. Inside, the electric limousine is a luxurious and modern classic, covered in silver gray leather. Featuring restored original woodwork, the cabin has a fully integrated infotainment system with satellite navigation, split audio, modern climate control and even displays.
Rolls Royce Silver Cloud
With plans to build just 30 examples for the first installment of the electrified 1961 Rolls-Royce Phantom V, Lunaz was overwhelmed by demand from its existing clientele and affluent personalities. Thus, he introduced the electrified Rolls-Royce Silver Clouds. Originally, the Phantom V was based on the Silver Cloud II, so the re-engineering process at Lunaz wouldn't be too complicated.
RELATED: Check Out Beyonce's 1959 Rolls-Royce Silver Cloud Convertible
Lunaz will allow its customers to choose any Rolls-Royce Cloud such as the Rolls-Royce Cloud I and Rolls-Royce Cloud II, as well as the Rolls-Royce Cloud III in drophead and fixed-head coupé versions. To keep the now electrified cars as classic as possible, the vintage instrumentation is intact while incorporating a battery life indicator and power gauge.
For certain customers only
Every electric Rolls-Royce from Lunaz can be chosen by selected customers around the world, each personalized to their preferences. However, it would be difficult to get allowances due to the limited nature of electric classics. A customer should pay around £500,000 and £350,000 for a Phantom V and Silver Cloud respectively. Prices exclude local taxes.
Source: Lunaz
NEXT: These classics have been given a new lease on life as electric cars
Dennis Collins' Dodge Challenger Super Stock Sets Barrett-Jackson World Record
The "Coffee Walk" host shared the experience of auctioning off his awesome cars in a cool behind-the-scenes video.
Read more
About the Author